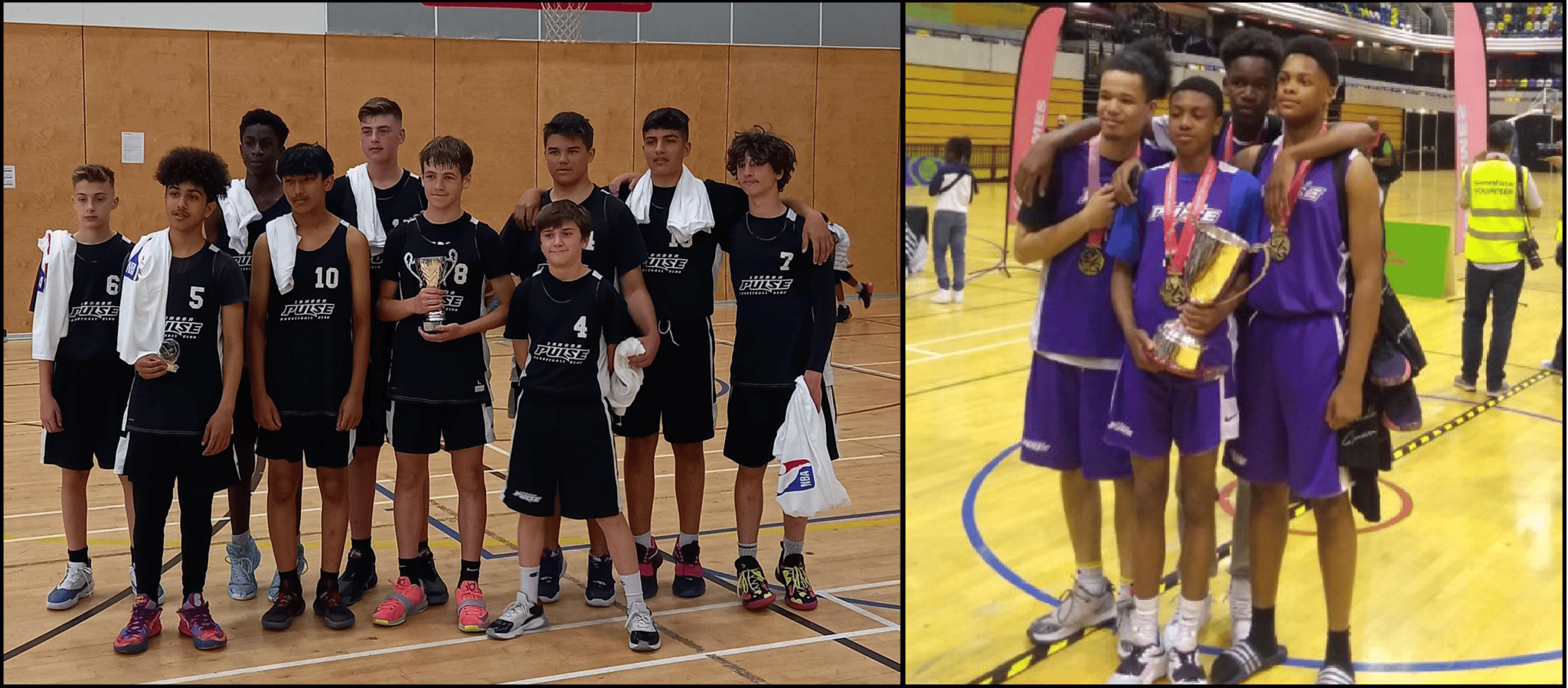 Ealing Borough wins the London Youth Games!!
A big win on Saturday 11th June for The Ealing Borough x London Pulse Team!

For the first time in 3 decades Ealing brings the London Youth Games trophy home! An unbeaten run in the toughest pool, and then coming out on top on in the Final 3 even at the Copperbox saw the team crowned champions!
Grenfell Memorial Tournament U14 Champions!
Sunday 19th saw a back to back weekends of success, with our U14 Community Team winning the Grenfell Memorial Tournament!

Facing up against Kensington Knights round 1, in their first game they went out to a huge victory. An immediate back to back again Kensington Generals, Pulse ran out to an early lead, but Generals made a comeback – but Pulse had done enough to win the tournament.

Congratulations to Jay on his MVP award. Shoutout to Reuben who was nominated at Defensive Player of the Day.
London Pulse is a registered charity that empowers young people to excel in basketball and in life.
Through a comprehensive basketball programme we develop character and life skills in young people and build a community that reinforces these skills on and off the court.
We welcome both boys and girls from 6 – 18 years old to join our sessions.
COMMUNITY SESSION & CAMPS
Mon

30

Tue

31

Wed

1

Thu

2

Fri

3

Sat

4

Sun

5
Mon

6

Tue

7

Wed

8

Thu

9

Fri

10

Sat

11

Sun

12
Mon

13

Tue

14

Wed

15

Thu

16

Fri

17

Sat

18

Sun

19
Mon

20

Tue

21

Wed

22

Thu

23

Fri

24

Sat

25

Sun

26
Mon

27

Tue

28

Wed

29

Thu

30

Fri

1

Sat

2

Sun

3
9:00 am - 12:00 am

Ellen Wlkinson School for Girls

All Day

Ellen Wlkinson School for Girls

All Day

Ellen Wlkinson School for Girls

All Day

Ellen Wlkinson School for Girls

12:00 am - 12:00 pm

Ellen Wlkinson School for Girls
LONDON PULSE RESOURCE CENTER
SUBSCRIBE TO THE LONDON PULSE NEWSLETTER